About us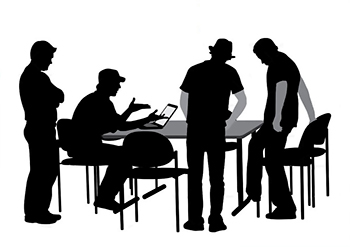 We are the team of developers which has wide experience in different Forex spheres. There are such types of experience in our team as:
The coding of Expert Advisors, Scripts and other systems for the clients individual orders on the freelance websites.
The work in companies which are specializing on commercial advisors production.
The development of unique trading systems specially for major investment companies.
Trust management of investors and PAMM accounts.
The partnership work with brokers.
We quit all these posts with one aim - to start our own deal. Thinking of what we really want to do, we've got the idea to create a revolutionary strategies constructor which would combine all our experience and become really unique and effective product. Gathering our best experience in commercial advisors developments and investors accounts management, we introduced our best profitable and safe algorithms in FX-Builder logic.
We follow next 3 goals:
To give all our clients

the opportunity to become creative developers without knowledge in programming sphere

. That is the reason why we made efforts and wrote flexible and qualitative code which made real absolute compatibility of all constructor components with each other so that you can do different combinations and modifications. Also we provide the possibility to order your own FX-Builder modification. This will help you to add some new indicators, functions, filters etc, which will be absolute compatible with all standard components of FX-Builder constructor

The next goal is giving

the possibility, for those who joined us, to sell their own developments in our store

as separate and absolutely complete product. All clients support, advisors compilation, marketing and advertising will be provided from our side. All you have to do is just creating and making your profitable and safe FX-Builder setting. After this we make everything possible to sell your idea and you will receive the passive profit from selling . Besides, with the help of your developments you can trade on real accounts and if you create more than one system you can combine them with each other on one account what will increase your profit and safety grade

Also it is our pleasure

to provide our clients with the package of already done, well-proven on real accounts systems

. The settings which you're receiving with the constructor can trade on your accounts successfully, also they can be combined with each other. Besides, these settings can be used as the platform for creating your own unique settings. All our settings have trading on real accounts statistics from couple months to 2 years. Moreover these settings have backtests on historical data duration from 6 to 14 years!
To get more information about our goals, read this article.
We wish you success and hope we can help you in it!
With all respect, the Team FX-Builder.