Client Account Management
If you're looking for an advisor or the way how to earn stable with minimal risks we are glad to present you our Client Account Management service.
As it was written earlier here, our team has great experience in client Account Management and PAMM Account Management. Personally I worked a few years ago for the company, controlling big PAMM accounts.
For stable and safe trading you need profitable and approved portfolio of advisors/trading signals. Exactly this kind of portfolio can decrease and limit the risks from 5% to 15% of your deposit and at that having decent profit. Such approach allows us to earn stable and without big risks and even in cases of force Majeure on the market we still will have many possibilities to return the losses and earn more. This is the way how investors' money management in major hedge funds (investing companies) is carried out.
There below is our not full portfolio which was tested in trading for a long period of time. All accounts are real not demo: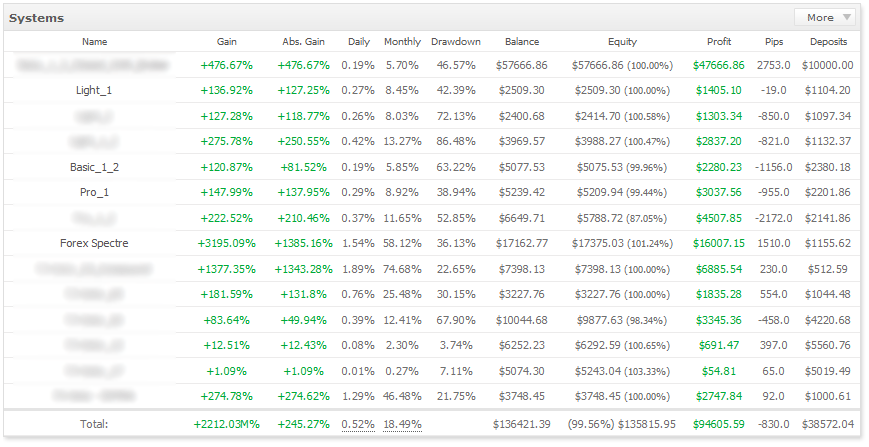 We apply individual approach to every client and his deposit using only those systems which will be the best for you. Usually it uses from 3 to 8 systems on one account and the profitability varies from 5% to 100% depending on clients wishes.
In order to use our Account Management service you need:
$10 000 or more deposit
Leverage from 1.50 (the more the better)
You need to contact us for discussion of individual conditions
Our main rule is to secure your deposit.
If you have any question or you want to cooperate with us please contact us on